{{ notice }}
{{ warning }}
Blended learning is a formal education program in which a student learns part of the electrical safety material through delivery of content and instruction via digital and online media. The student has the ability to access and take the training at any pace, any time or place.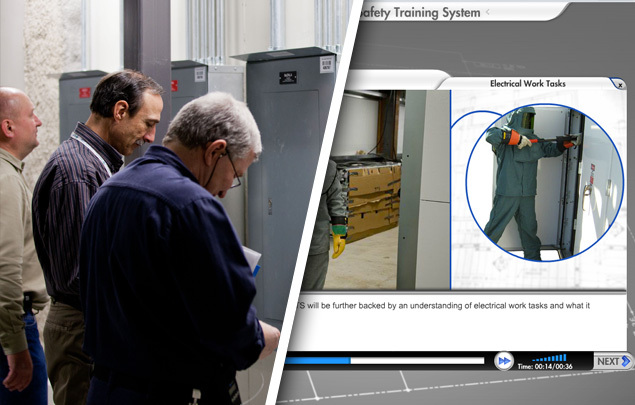 For workplaces with higher degrees of risk, ESPS has developed a blended training model that allows Clients to leverage the ESTS eLearning as a prerequisite to classroom, on-the-job training, or both.

The ESTS training software provides an exceptional base layer of Electrical Safety knowledge that enables Instructors to focus more on application based knowledge (versus overview and/or theory). The goal of the ESPS blended training model is to provide Electrical Workers with more "hands on" knowledge of how to apply Electrical Safe Work Practices within the Work Flow process.

Flexible & Practical
Having obtained prerequisite knowledge using eLearning, your workers can spend valuable classroom time on learning practical knowledge. Having more practical knowledge helps your workers immediately apply the preventive and protective control measures.

Best Results
One method of training will not solve all learning and performance problems in an organization. The best results often come from a blend of interventions: job aids, classroom training and multimedia demonstrations and simulations using interactive eLearning.

Read more about Blended Learning
Download a recent article that explains how blended learning can be applied to electrical safety training.